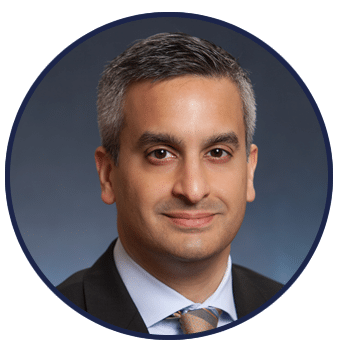 Jay Yepuri, MD
Board Certified Gastroenterologist
Gastroenterologist in Bedford, TX
Dr. Jay Yepuri is a native of Louisville, Kentucky. He is a board certified gastroenterologist with a subspecialty in therapeutic endoscopy. Only a few GI doctors in the Dallas Fort Worth area have completed this subspecialty training, which allows Dr. Yepuri the ability to offer patients a unique expertise in advanced therapeutic endoscopy procedures like ERCP.
Dr. Yepuri and his team strive to exceed their patients' expectations, and he finds that patient satisfaction is highest when they actively participate in their own healthcare decisions. Being present when meeting with patients by listening and answering questions is a critical aspect to his style of medicine. Collectively, the patient and doctor are going to make important health-related decisions, and Dr. Yepuri feels that this style leads to more successful treatment outcomes.
Away from the gastroenterology clinic, Dr. Yepuri and his family enjoy living in Dallas, TX where they are actively involved in local organizations and their children's activities.
A Colon Cancer Screening Expert
Colon cancer is very treatable when detected in early stages. Dr. Yepuri exclusively uses colonoscopy for colon cancer screening and prevention since it is the only method that allows for identification and removal of precancerous polyps in the same setting. A few reasons to trust Dr. Yepuri with your colonoscopy are:
• Over 10,000 successful colonoscopy procedures performed
• Open Colonoscopy option – no prior appointment needed
• Excellent colonoscopy quality indicator ratings – ADRs & Withdrawal Times
• Competitive facility fees in DFW area
To learn more about colorectal cancer symptoms, screening age guidelines, types of screening exam & costs… please visit our colon cancer webpage.
SCHEDULE AN
APPOINTMENT
WITH JAY YEPURI, MD
Board-Certified Gastroenterologist
Expert in: Digestive Health
CALL 817-267-8470 or
We Participate in most major health plans.
Aetna | BCBS | Cigna
First Health | United
250+ online Reviews >>
Dr. Yepuri's Performance >>
Office & Staff Performance >>