Gastroenterologist Bedford, TX
Dr. Jay N. Yepuri, is a native of Louisville, Kentucky. He earned his undergraduate degree from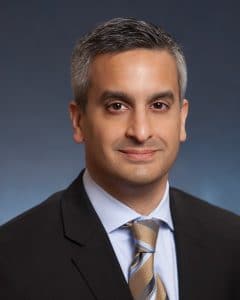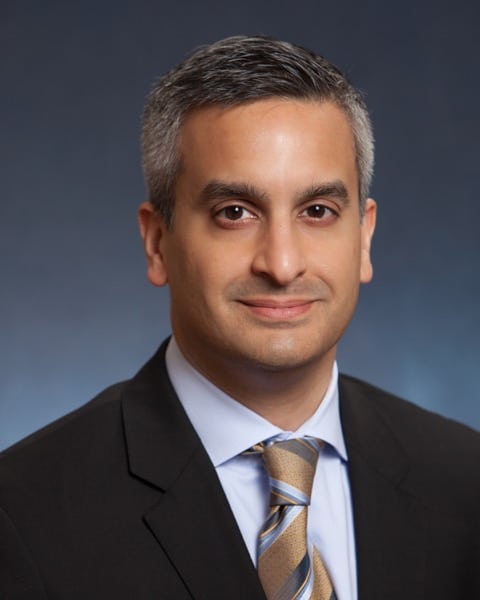 the University of Pennsylvania and his medical degree from the University of Louisville School of Medicine. He went on to complete his residency in Internal Medicine and his fellowship in Digestive and Liver Diseases (Gastroenterology and Hepatology) at Parkland Hospital/The University of Texas Southwestern Medical Center at Dallas.
Dr. Yepuri subsequently completed a fellowship in Therapeutic Endoscopy with Midwest Gastroenterology Associates in Louisville, Kentucky, developing expertise in ERCP, EUS, and other advanced endoscopic procedures. He is Board Certified in Gastroenterology and a specialist in colon cancer screening with colonoscopy.
Dr. Yepuri is a partner with Digestive Health Associates of Texas (DHAT), one of the largest gastroenterology group practices in the United States. He is a member of DHAT's Board of Directors and Executive Committee.  He serves as Medical Director of the GI Lab at Texas Health Harris Methodist HEB Hospital in Bedford, Texas.  He is President of the Texas Society for Gastroenterology and Endoscopy (TSGE) and Past-President of the Texas Ambulatory Surgery Center Society (TASCS).  He serves on the American College of Gastroenterology's Practice Management Committee as a Course Director.  Dr. Yepuri also serves as a Surveyor for the Accreditation Association for Ambulatory Health Care.
Accepted Health Plans
Spoken Languages
Facility Affiliations
Texas Health Harris Methodist Hospital HEB
Central Park Endoscopy Center
Awards and Recognitions
Peer selected as one of the Top Doctors of Greater Fort Worth, Fort Worth, Texas magazine
Member, Texas Medical Association Leadership College Class of 2014
President, Texas Society for Gastroenterology and Endoscopy
President, Texas Ambulatory Surgery Center Society
Curriculum Vitae