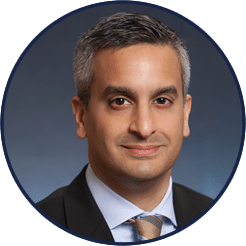 MEET DR. YEPURI
Dr. Jay Yepuri is an exceptionally caring, friendly physician whom you'll feel very comfortable with. Dr. Yepuri  was also selected by his peers as one of the Top Doctors of Greater Fort Worth in Fort Worth, Texas Megazine. When it comes to your gastrointestinal health, get leading-edge care and treatment from board certified gastroenterologist, Dr. Jay Yepuri.
Colon Cancer Screening with Colonoscopy
Colon cancer is the seconed leading cause of cancer death in the U.S. When detected in its early, colon cancer is often curable. The key is to follow the recommended cancer screening guidelines and discuss with your doctor when you should schedule a colonoscopy in the Fort Worth, TX area. Dr. Yepuri explains in detail the causes, symptoms and when you should be screened for colon cancer.
Hemorrhoid Treatment Options
Hemorrhoids are caused by swollen veins in the rectum. While almost everyone will experience hemorrhoids during their lifetime, they can be very frustrating and finding relief is essential for those experiencing this discomfort. Dr. Yepuri explains the prominent causes and options for treating hemorrhoids in the Fort Worth, TX area.